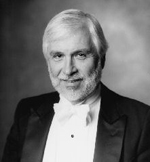 Dale Clevenger

"Congratulations Steve Lewis and Dietmar Dürk on the fantastic achievement, the new Lewis & Dürk model "LD CLEVENGER". I own and play occasionally a 100 year old CF Schmidt Horn and have played it for over 50 years. It still plays wonderfully! The "LD CLEVENGER" is so very similar to my horn, I can not believe how fine it sounds and plays. Dozens of horn makers have for many years tried to copy my original Schmidt. None have come close to the success you have achieved. I am really enjoying this fantastic horn!"

Very sincerely,
Dale Clevenger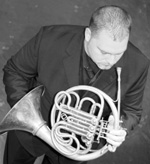 Dr. Nicholas A. Kenney
Freelance Hornist Adjunct Instructor of Horn, UNC-Pembroke
"I have played the LDx5 for 3 years and have yet to find a horn that has the combination of sound and ease in all registers like it. As a freelance horn player who is called upon to play in every genre from woodwind quintet to musical theater and even Jazz… the LDx5 has proven to be capable of all that I have thrown its way… and probably much more!! Thanks so much for this amazing instrument!"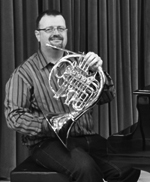 Arturo Nogues, Principal Horn"Orquesta Sinfónica del Gran Teatro del Liceu" de Barcelona.
It was the curiosity that made me try this instrument and I loved it. I was surprised by the color of its sound, by the easiness of the legato and by its tuning.

The sound is full, beautiful and pure, with prevailing easiness in the execution. It is very flexible and the most surprising thing is its answer in forte, even in the high range being precise and tuned. With this instrument, my sound fits very well the orchestra's sonority."

Thank you so much. Arturo.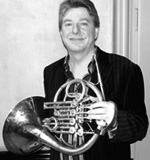 Thomas Ekman
Copenhagen Philharmonic & Athelas Sinfonietta

Wounderful horn with an impressive beautiful warm sound and very even between the Bb-side and the High F-side. Yours Thomas Ekman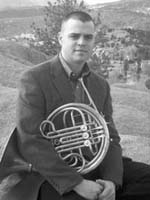 Gerald L. Welker
Principal Horn, United States Air Force Academy Band


"Thank you very much for my LDx7! The horn is not only beautifully crafted, but it creates such a "buttery" smooth sound. My section is very happy with the response we have received, both during live performances and CD recordings.

As a soloist, I depend on a horn that will compliment my sound and make my job easier. The LDx7 is that for me. Having also owned your model D4 and the LDx5, I can say that I have been extremely pleased with each horn. They are consistent in their qualitiy and I will continue to endorse these horns."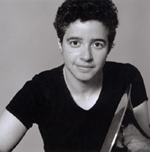 Lisa Ford
Principal Horn, Gothenburg Symphony Orchestra

"The bold collaboration of these two master craftsmen has resulted in a fantastic instrument with a great sound. It is a joy to play!"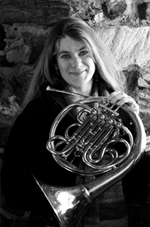 Lydia Busler-Blais
Horn Soloist & Lyric Improvisationalist, Modern & Chamber Musician with the Starlight Horn Duo and Heritage Brass


"I am not a fickle with horns. As a soloist and improvisationalist, I demand more color, nuance, complexity, and flexibility from a horn than most players. As a principal hornist, I also need power and accurancy. I regularly have my pick of a large number of wonderful horns because I am the Exhibit Coordinator/Vendor Liaison for the Northeast Horn Workshops, so I must try them all. I had not purchased a horn in many years that could meet my requirements for coloration, subtlety, and the power to get to the back of the hall without hitting a wall on stage. When I got to test the LDx5 in a performance of Titanic, I was in love. I ordered my own right away with a hand-hammered bell. Yes, I so love and value my LDx5 that I named this horn Wotan."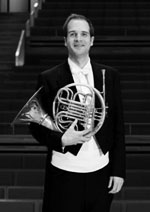 Jeppe Rasmussen
Danish Philharmonic Orchestra

The shear beauty of sound, the fantastic projection, the confidence inspiring high register, the "meaty" low notes, the easy response and precise intonation and it's ability to go from almost inaudible ppp to a cut-throat fff at an instance makes the LDX5 a joy to play. If the horn has limits I have still to find them...
Thanks to Mr. Dürk and Mr. Lewis for a truly wonderful instrument.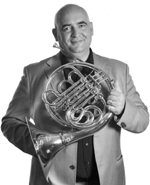 Oscar Sala Minguet
Principal Horn Granada City Orchestra (Spanien) und Professor für Horn Orchester-Repertoire an der Musikhochschule San Sebastian


"Der Klang des LDx5 ist warm, ausgeglichen, zentriert, leicht und wunderschön. Es ist ein Horn mit einer großartigen Stimmung und Projektion in den großen Konzerthallen und von großer Wärme, Ausgeglichenheit und Balance sowie Vielseitigkeit in der Kammermusik. Das LDx5 zu entdecken, heißt jeden Tag mit der Musik zu genießen..."
"The sound of the LDx5 is warm, balanced, centered, easy and very beautiful. It is a horn with a wonderful tuning and projection in big concert halls, and from big balance and versatility in the chamber music. To discover the LDx5, is to enjoy every day with music..."



Oscar Sala Minguet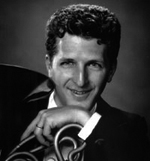 James Wilson
Utah Symphony/Utah Opera

"I am a long-time professional, having played Principal Horn in a full time symphony orchestra (the Florida Orchestra in Tampa Bay), and holding a Fourth Horn position in the summer Santa Fe Opera festival. This fall I am moving on to the Utah Symphony. Outside the orchestra, I also play quite a bit of solo and chamber music in recital.

I need a horn of highest quality to meet these demands, and over the years I have owned and played several.

Intonation has never been at issue in ensemble, blend with winds and brass in orchestra and chamber is easy, a wide color palette is possible, and my colleagues comment upon its "sheer beauty of sound".

This is an instrument that can do anything, and it has the quality and character of sound that I choose as my voice on the horn. This instrument sings! I can easily recommend the LD x-5 to any professional or student and know that they will find it to be one of the best horns they've played "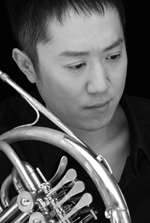 Mr. Abe , Principal Horn
Saito Kinen Orchestra

"Soft and well-balanced sound in all register. Quick response in spite of its weight is magnificent." Thank you very much for my fantastic LDx5!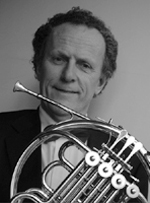 Nico van Vliet
Rotterdams Philharmonisch Orkest



After 40 years Orchestra I found finaly the real sound.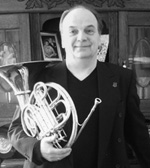 Pasi Pihlaja

Solist of the TAPIOLA SINFONIETTA, Finnland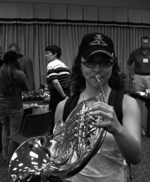 Cristina Rodriguez
BANDA ESTATAL DE PUERTO RICO



"I liked it so much while testing the horn in Tuscaloosa that I had to buy it! Is very easy to play in all registers." --Cristina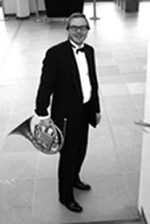 Tommi Viertonen
Solist of the Finnish National Opera Orchestra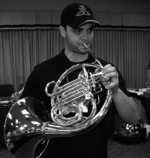 Gerald Loren Welker Jr.
Principal Horn, The United States Air Force Academy Band

The LDx5 is a pleasure to play. Response of articulation, purity of tone, and possibilities of exquisite artistry are recognized after only a short time with the horn. Both the B-flat and F side are very well balanced, and intonation is right on the button.


The design is smart, and the craftsmanship is, in my opinion, unmatched. I believe that anyone who is serious about rising to the next level of artistry on our instrument should definitely give this horn a test drive.


My compliments to Dietmar and Steve...a work of art.